Internet Marketing Agency providing business Internet Marketing strategies
ComForcare Home Care franchise owners benefit from comprehensive support to get their business off to a successful start.
Bloomfield Hills, MI, 2013 – ComForcare Home Care provides new franchise owners with one-of-a-kind support, training and services to help each new franchise get off to a successful start.  Whether franchise owners have experience in the home care industry or are new to the business, ComForcare provides in-depth support for practically every aspect of setting up a new franchise.
"We want every one of our franchise owners to be successful," said ComForcare Home Care President, Mark Armstrong.  "That is why we provide the resources, training and support from our experienced franchise support team to get each new home care franchise off to a solid start."
Support services for new home care franchises include an intensive training period at the ComForcare corporate headquarters in Michigan.  In addition to this training, new ComForcare franchise owners also benefit from the availability of e-mail and telephone consultations and regular web-based conferences.  There is also an annual national franchise conference and regional meetings so home care franchise owners can meet and share ideas and information.
Each new ComForcare franchise also receives a location-specific website which is maintained by the franchise team.  ComForcare helps ease the sales process for new franchises by providing a variety of print and electronic marketing materials and access to a public relations agency that specializes in promoting franchise businesses.   ComForcare also provides weekly and monthly communication regarding news, operational updates and counsel.
ComForcare also develops and maintains a long list of national strategic alliances that can create instant networking and referral possibilities for all new and existing home care franchises, offering a potential of increased revenue.
About ComForcare Home Care Franchises
ComForcare began in Bloomfield Hills, Michigan, in 1996 as a company dedicated to establishing a new standard in the quality of non-medical home care. After perfecting the winning formula, ComForcare began franchising and now has locations throughout the United States and in Canada and the U.K.
Each independently owned and operated ComForcare office offers home care services including personal care, homemaking, transportation, companionship and family respite services to improve the quality of life and level of independence for every individual and family receiving its services.
ComForcare Home Care
2510 Telegraph Road, Suite 100
Bloomfield Hills, MI 48302
248-745-9700
ComForcare caregivers provide personal companionship services and help seniors enjoy healthy social experiences.
Bloomfield Hills, MI, April, 2013 – ComForcare Home Care promotes healthy social habits for senior clients to foster a healthier lifestyle. Caregivers visit the homes of aging clients to provide companionship services and social interactions.
"Seniors are especially vulnerable to feelings of isolation, loneliness and depression if they spend long periods of time alone," said ComForcare Home Care President, Mark Armstrong.  "Our caregivers provide beneficial company and conversation for our clients."
Home care providers are available to listen and converse when clients want to reminisce about the past, talk about grandchildren or discuss current events or hobbies.  For clients who have limited mobility or are unable to drive, ComForcare caregivers can provide transportation and escort them to social events, entertainment venues, club meetings or visits with family and friends.
Whether it is help getting dressed or preparing a meal, taking a walk or playing a game of cards, caregiver assistance and companionship enhances older adults' health and happiness.  By having someone visit a few times a week or provide full-time care, families can ensure their loved ones have someone around to care for, listen to, and spend time with them.
Because of the one-on-one time caregivers spend with clients on a regular basis, they become familiar with clients' behaviors and habits.  Often, they are the first to notice if there is a change in a client that may signal a need for additional care or resources.  Home care providers work closely with clients' families to ensure the highest quality of care and to meet each client's individual needs.
About ComForcare Home Care
ComForcare is a premier provider of private-duty, non-medical home care services to people of all ages, with offices located nationwide. Each office employs experienced, compassionate caregivers who make life easier for those coping with a chronic medical condition, recovering from an illness or injury, or dealing with the challenges of aging – in the comfort of their own home. ComForcare offers home care services including personal care, homemaking, transportation, companionship and family respite services to improve the quality of life and level of independence for every individual and family receiving its services.  Each ComForcare office is independently owned and operated.
ComForcare Home Care
2510 Telegraph Road, Suite 100
Bloomfield Hills, MI 48302
248-745-9700
Smart Center Santa Barbara is letting customers know that the all-new smart electric drive will be available soon in a wide array of colors and  unlimited custom design options. 
Santa Barbara Auto Group invites California drivers to learn more about the exciting all-new smart electric drive coming soon to showrooms this year.  Not only does this incredible vehicle deliver 122 MPGe, but it will also turn heads with its stunning design options.  Drivers can customize their vehicle to fit their individual personality and style thanks to a myriad of color choices.
Custom Color and Design Options
Green might be the most iconic color for the smart electric drive, but drivers can choose their favorite from a long list of choices including red, blue, gray, white, silver, or black.  Go even further by adding a hounds tooth pattern or summery floral design.  Thanks to the ease and quality of custom wraps, the smart electric drive can reflect a driver's true personal creative expression.
In addition to the stylish design options, the smart electric drive also offers an adventurous pure electric cabriolet for those who want to feel the wind in their hair as they cruise along.  The convertible roof is remote-controlled and comes in a soft top.  In case the unexpected shower comes along, the roof can be closed in a matter of seconds, even at high speeds.  It offers the ultimate in a fun and eco-friendly driving experience.
Sign Up for Launch Updates
Drivers can learn more about the design and model options from a knowledgeable and friendly sales representative at smart center Santa Barbara.  The car is expected to move quickly once it arrives, and interested customers are encouraged to pre-register online or by contacting smart center Santa Barbara so they can be among the first to be notified about the latest news, events, and launch information.
The all-new smart electric drive will hit showrooms later this year.  Thanks to its incredible design, the car is expected to get 122MPGe and travel up to 68 miles on one charge.  Charging the car is convenient thanks to the plug that can be used on any standard outlet at home, work, or at public charging stations.  Furthermore, the smart electric drive offers regenerative braking technology to conserve electricity on the go and can charge from 0-100% in just six hours when plugged in to the 240-volt SPX home charging station.  This way, the smart electric drive can be ready for adventure anytime.
About smart center Santa Barbara
At smart center Santa Barbara, customers can expect to receive the highest in customer service assistance.  Smart center Santa Barbara is conveniently located off the 101 and Hope Ave and proudly serves Santa Barbara and the greater Southern California area, featuring a diverse array of smart cars.  Friendly and experienced sales representatives are available seven days a week to address customers' needs and questions.  For more information about a smart fortwo or to schedule a test drive, please call, email, or visit the dealership.
Santa Barbara Auto Group
402 S Hope Ave
Santa Barbara, CA 93105
(805) 682-2000
http://www.smartcentersantabarbara.com
Scrap metal processing company continues to grow and succeed as demand rises for scrap metal processing services throughout the United States and Canada.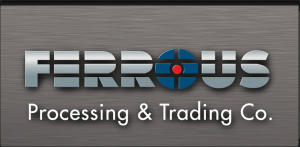 Ferrous Processing & Trading (FPT) has benefited over the last two decades from being a part of the Soave Enterprises family.  In the late 1990s, Tony Soave saw potential in the scrap metal industry and chose to make a big investment.  He purchased the scrap metal recycling company, adding it to his already diverse array of businesses at Soave Enterprises.
Anthony Soave recognized the growing need for companies who offer a full range of environmentally friendly metals recovery and processing, and FPT filled that need.  Ferrous Processing & Trading utilized the latest scrap metal recycling technology and equipment including a mega-shredder that is capable of recovering over 150 tons of recycled metals per hour.  In addition to advanced facility equipment, FPT also offers a dedicated team of dispatchers who ensure prompt customer service 24 hours a day and provides clients with roll-off containers, hoppers, and trucking equipment to specifically meet their needs.
Ferrous Processing & Trading is now the fifth-largest scrap metal recycler in the United States, with operations in Michigan, Ohio, Florida, Tennessee, and Ontario, Canada.  Ferrous Processing & Trading has proved to be a valuable investment and is now one of the most profitable businesses in Soave Enterprises thanks to the increasing value and demand for scrap metals such as copper and steel.
Ferrous Processing & Trading has been buying, processing, and trading non-ferrous materials since 1946.  SLC Recycling, a division of FPT, is a full-service, non-ferrous metals processing facility.  SLC Recycling is the first non-ferrous facility to integrate a high-capacity shredder, and optical sorter, and dry system separators with sand flotation.  Ferrous Processing & Trading and SLC Recycling purchases, sorts, processes, and packages aluminum, brass, copper tool steels, stainless steel, and high temperature alloys.
Currently, Ferrous Processing & Trading is led by Yale Levin and the leadership team includes Howard Sherman,Tony Benacquisto, Steve Benacquisto, Andrew Luntz, Joanie Streicher, Rob Bakotich, Bill Wild and Roger Bushnell.
About Ferrous Processing & Trading
Ferrous Processing & Trading is one of North America's premier processors, sellers, and recyclers of scrap metals of all kinds.  They are supported by the unique skills and experience of the management, commercial, and operations teams.  Their ownership assures both financial strength and a deep commitment to the industry and their customers.  FPT's reputation is built on the core values of integrity, expertise, responsiveness, and creativity in the scrap metal recycling industry.
Ferrous Processing & Trading is a key supplier to the metals industry of North America.  They are also a major scrap metals management company for the U.S. auto industry.  From every stage of the metal recycling process from the assembly line to the used parts pile then through the scrap processing yard and into the furnace, FPT has the right answers for handling and marketing metal.
Ferrous Processing & Trading
3400 E. Lafayette
Detroit, MI 48207
313-567-9710
Jaguar Santa Barbara announces the release of the 2014 Jaguar F-TYPE available in showrooms May 20, 2013.
Jaguar Santa Barbara is excited to announce that the 2014 Jaguar F-TYPE will be arriving in the showroom Monday May 20th.  The 2014 Jaguar F-TYPE delivers an incredible luxury sport driving experience.  Automotive experts have given rave reviews, and the Jaguar F-TYPE was recently named as the 2013 World Car Design of the Year as a nod to the car's best-in-class elegance, athleticism, and dynamic design.
"The 2014 Jaguar F-TYPE truly raises the bar," shares Scott Westbrook, General Sales Manager for Santa Barbara Jaguar, Acura, Land Rover, and smart.  "Thanks to its incredibly dynamic design and outstanding performance, it offers an uninhibited driving experience that will thrill drivers."
Santa Barbara Jaguar invites drivers to visit the dealership to experience the 2014 Jaguar F-TYPE in person.  The car features 18" Vela wheels and a sport exhaust with center mounted twin exhaust pipes for an aggressively athletic appearance.  It also comes with a Z fold, powered convertible roof and chrome and satin black exterior finishes.
The design of the 2014 Jaguar F-TYPE reflects the incredibly refined power and performance of this stunning vehicle.  The model offers an eight speed 'QuickShift' transmission with Sport mode and Jaguar Sequential Shift™ mode, a short suspension, open differential, Dynamic Mode, Jaguar Performance Braking System, and Intelligent Start/Stop.
Furthermore, California drivers will be impressed by how the Jaguar F-TYPE offers a luxury interior oriented for the driver featuring refined features and materials.  Sport seats with leather and suede cloth trim wrap the driver in comfort and offer 6-way partial electric seat adjustments.  The three-spoke leather steering wheel with Paddle Shift levers gives the driver more control at the touch of a finger.
California Jaguar fans are encouraged to contact Santa Barbara Jaguar for more information about this exciting release.  Drivers can also watch for upcoming Jaguar advertisements during their favorite prime time television shows all weekend long, or check out the latest reviews from Car & Driver, Motor Trend, and Automobile Magazine.
About Jaguar Santa Barbara
Santa Barbara Auto group is proud to be an authorized Jaguar dealer located just off the 101 and S. Hope Ave.  The Jaguar team at Santa Barbara Auto Group is strongly committed to delivering an exceptional buying experience.  The sale staff offers many years of experience satisfying customers' needs.  Furthermore, the Santa Barbara Auto Group offers a wide array of new and pre-owned Jaguar vehicles which customers may view online or on-site at the dealership.
The Santa Barbara Auto Group  is dedicated to providing the best sales and service experience in Southern California.  To learn more about any of the popular Jaguar models including the 2013 Jaguar XF or Jaguar XF 3.0, feel free to call, email, or stop by for friendly personal service.
Santa Barbara Auto Group
402 S Hope Ave
Santa Barbara, CA 93105
(805) 682-2000
http://www.jaguarsantabarbara.net
Soave-owned Brambleton Town Center gives back to one local high school arts department as part of recent giveaway.
Brambleton, VA, April 2013 – Soave-owned Brambleton Town Center has a reputation for supporting the local community through ongoing outreach programs, events, and donations.  From local 5K races, to book and charity drives, to promotions and giveaways, the spirit of giving lives strong in the heart of the Soave community.  True to this legacy, Brambleton Town Center merchants recently donated $1,000 to the local Briar Woods High School to support the school's art department.
The donation was part of a holiday promotion in which one lucky participant was chosen to select a recipient of their choice to receive the donation.  Sandy Sammons was selected as the winner and designated the Briar Woods High School as her choice.  Sammons also won a $1,000 shopping spree for herself as part of the giveaway.
Briar Woods High School was honored by the donation and Principal Edward Starzenski said, "We really appreciated the donation from Brambleton Town Center and for their continued support."
This is the second donation made to the school from Brambleton Town Center.
Anthony Soave encourages community support within each of his diverse companies.  Through Brambleton, Soave Real Estate has contributed funds to many benefactors including Stone Hill Middle School, Creighton's Corner Elementary School, and Legacy Elementary.
Brambleton Town Center includes Harris Teeter, Caribou Coffee, and Regal Fox 16 Cinema in addition to a myriad of dining, shopping, and other service providers.  Promotions and events are planned throughout the year in order to support and give back to the community and residents of Brambleton.  Details are available online at www.Brambleton.com.
About Soave Real Estate and Brambleton
Soave Enterprises is a diversified management and investment company founded by Detroit businessman Anthony Soave. Soave Enterprises provides strategic planning, financial and other management resources to its affiliated business ventures including the residential community of Brambleton that includes about 2,000 acres and over 8,000 residences.  Recently, Forbes Magazine ranked Soave Enterprises as the 251st largest privately held company in the United States. For more information visit www.soave.com.
Soave Enterprises
3400 E Lafayette
Detroit, MI
(313) 567-7000